The tradition of actor training with masks in the modern western theatre tradition began with Jacques Copeau at the Theatre du Vieux-Columbier in 1913. Copeau was interested in finding a way to awaken the actor's imagination as well as create a state of being that directed attention toward the telling of a story rather than a total focus on the presentation of the self in performance. To teach this he reached for the mask. He began with a simple removal of the face through hoods and fabric, moved to a primitive neutral mask and eventually graduated to masks from cultures other than his own.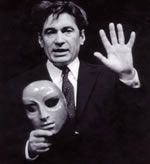 Copeau had worked with nearly all of the great French Theatre artists of his time and had met and corresponded with other great theatre teachers, innovators and performers throughout Europe including Gordon Craig, Adolphe Appia, Emile Jacques Dalcroze and Constantine Stanislavski. The experiences and correspondence with these great artists influenced Copeau and led to the development of his school that existed for a brief time at The Vieux Columbier. Copeau's students and company members went on to influence theatre around the world. They include Louis Jouvet, an original Theatre du Vieux Columbier company member and collaborator; Suzanne Bing, an original company member and one of Copeau's closest colleagues; Charles Dullin; Etienne Decroux, a student of Ecole du Vieux-Colombier; Jean Daste; and Antonin Artaud, a student for a brief period of time. Pupils of some of these individuals include, Jean Louis Barrault and Marcel Marceaux. Jouvet later became a professor at the Paris Conservatoire and resident director of the Commedia Francais. Michael Saint-Denis, Copeau's nephew, helped to found five major theatre training programs in Europe, Canada and the United States: the London Theatre School, The Old Vic Theatre School, the Ecole Superieure D'Art Dramatique, The Drama Division of the Julliard School and the National Theatre School of Canada.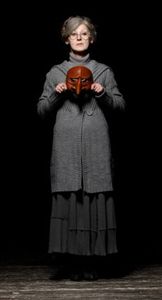 Jerzy Grotowski, one of the great master teachers of the 20th century referred to Saint-Denis, as "my spiritual father." Other students of Saint-Denis have gone on to develop programs and teach at major universities in the United States. These schools include: the School of Drama at Yale University, Harvard University, and Depaul University (Formerly The Good man School of Drama). Copeau's influence has been profound and persists to the present day. His initiatives continue to permeate drama training on all levels.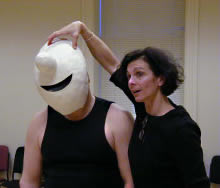 The school most closely linked to, and inspired by, the teachings of Jacques Copeau is Ecole Jacques Lecoq in Paris France. The further influence of Ecole Lecoq is profound and has influenced a growth in theatre worldwide. Former students of Lecoq are performing on stages in film and television and teaching in Universities on every continent They include artists such as Dario Fo, a Nobel Prize winning playwright, Geoffrey Rush, an Academy Award nominee, the founding artistic ensemble of Cirque du Solier, and Julie Taymor.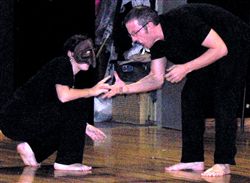 In addition to
The International School of Theatre Jacques Lecoq
in Paris, France two major training programs steeped in mask training are
The London International School of the Performing Arts
, located in London, England and the
Dell'Arte School
in Blue Lake California. Master teachers trained at the Lecoq school also teach workshops world wide. Dody Disanto teaches at
The Center For Movement Theatre
in Washington, DC as well as at workshop locations regionally within the United States. Sandra Mladenovitch who taught along side of Lecoq in Paris is now teaching in the International Acting With Masks Program, a collaboration between Oslo University College in Oslo Norway, Nanjing University in Nanjing China and DAMU in Prague and is an associate professor of acting at Nort-Trondelag University College in Verdal, Norway. Both Sandra and Dody are pictured above.
Mask Training Resources
Click here to read my master's thesis:
The Actor Architect of the Empty Space; A Study of the Pedagogical Approach of Jacques Lecoq
by Jonathan Becker. Who is Jacques Lecoq and what is his contribution to the field of actor training? These two questions and their answers, together with the importance of Lecoq's work has not been fully understood by the educational community in the United States. This thesis examines the strengths of Lecoq's pedagogical approach and the understandings it inspires within the student. Click here to read my second thesis on movement training:
The Body as Text Movement Training as Applied the Dramatic Act
by Jonathan Becker This thesis discusses: The concept of the body as text, students and the teaching environment, teaching and methodology, the essentials of movement training and the importance of a unified vocabulary for the teaching of movement. Here are my top picks for resources on the masks in actor training. Amazon.com has provided the descriptions of these books. I have added a little to each.
Jacques Lecoq
by Simon Murray In this book, Murray explains how Lecoq came to acting from sports, which caused emphasis and exploration focused on the physical rather than the psychological. He explains his techniques and looks at the work of companies created by Lecoq-trained actors, the most famous of which are Theatre de Complicite and Mummenschanz.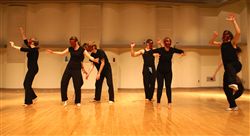 A Dictionary of Theatre Anthropology: The Secret Art of the Performer
by Eugenio Barba This is a great book for actors, dancers, choreographers, directors, teachers and all kinds of performing artists. Its texts reveal a way of perceiving the art of performers in scenic situations considering the physical qualities and possibilities of their bodies, but also of not so obviously visible paradigms such as energy, presence, balance, dilation and so on. Its photographs and illustrations are clearly demonstrative of the topics approached.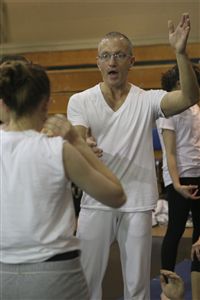 Mask Improvisation for Actor Training and Performance
by Sears Eldredge Because mask improvisation is relatively new in American theatre training, this work is designed to acquaint readers with the theory of mask improvisation and to instruct them in the techniques of the method as well. It gives a historical survey of the role masks of masks in various cultures. The real value of this book comes in the wide range of activities and exercises in the use of mask. Any teacher of Drama (from high school to university) can work with students through the exercises. They begin with the notion of "Neutral" and what the might mean for an actor in terms of movement and characterisation; then works through a range of increasingly defined masks to a complete "Complex Character" mask.
The Moving Body (Le Corps Poetique)
by Jacques Lecoq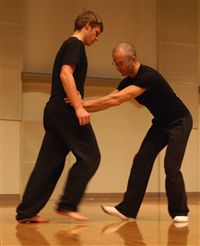 In The Moving Body, translated into English for the first time, Lecoq shares his unique philosophy of performance, improvisation, masks, movement, and gesture. Neutral mask, character masks and counter-masks, bouffons, acrobatics, commedia, clowns: all the famous Lecoq techniques are include here. The Moving Body is the written legacy of a great theatrical imagination.
Improvisation in Drama
by Anthony Frost & Ralph Yarrow This was the first book to offer a unified view of work central to most drama training. This new edition includes extended coverage of practitioners to include Boal, Meisner, Michael Chekhov and Jonathan Fox; updated assessments of Keith Johnstone, Eugenio Barba, Dario Fo, Jerzy Grotowski and Jacques Lecoq; extended coverage of women practitioners, non-western theatre, developments in "long form" improvisation and live-action role play; and more practical examples with fuller descriptions.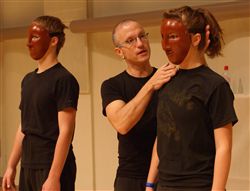 Copeau: Texts on Theatre
by John Rudlin & Norman H. Paul Jacques Copeau, founder of the Theatre du Vieux Colombier in Paris, is a major figure in the history of early 20th-century theatre. Though his interests ranged from religion and politics to education and child psychology, his sensibility was dramatic, and he related all his thoughts to theatre practice and training. This book is the first anthology of Copeau's writing to be translated into English. Drawn from a wide range of published and unpublished works, it offers an opportunity to evaluate the scope and importance of his lifetime search for a true theatrical renovation. Copeau lays the foundation of mask training for the western theatre during his teaching at the Vieux Columbier.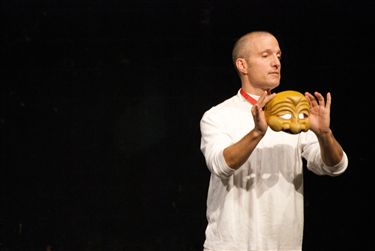 //