How do I contact you?
Call me at (401) 954-1768 (It's just me so if I don't pick up please leave me a message. I do actually return phone calls).
Email me at

[email protected]

.
What are the masks made of?
These theater masks are made out of Neoprene.
Neoprene is an industrial latex compound that cures to a mostly rigid form. The wall of the mask turns out to be about 1/8″ thick and is slightly flexible.
The weight and feel is similar to that of a leather mask.
This material has been being used by mask makers here in the U.S. for about 15 years and provides for a very professional grade working mask.
One the greatest advantages to neoprene is that the masks can be sanitized between use.

How do I care for my Neoprene Masks?
Store masks in such a way as to avoid their becoming misshapen.
Do not store masks with painted surfaces touching (ideally place masks in a fabric bag if stored in a box with other masks).
As much as possible, keep masks out of extreme temperature conditions.
Avoid bending the masks to the point of cracking the neoprene.
If straps are too long fold in center and pin or sew.
Wigs and hats can be sewn to the neoprene.
To sanitize masks you can use Lysol disinfectant wipes with the anti flu virus label. The masks can be also be sanitized with rubbing alcohol, a solution of 1/3 hydrogen peroxide to 2/3 water sprayed and wiped off, or baby wipes. The black back paint may be removed by the sanitization of the masks and can be applied as necessary. Use any black acrylic paint.
Avoid backing over the masks with your car.
If you have any questions about your masks feel free to call us at: 401-954-1768 or e-mail us at [email protected].
Printable mask care information (PDF, 600k)
How are the masks held to the face?
They are held to the face with a 3/4″ polypropylene strap with an adjustable cam buckle that is riveted to the mask.
Are the masks durable?
I have found that a mask will withstand close to 250-300 performances where the mask is somewhat abused (thrown on the floor etc.) before it may need to be replaced.
The wear on the mask will depend on the care that it gets and how many times it is exposed to extreme cold and extreme heat. Letting the neoprene mask freeze over and over again can cause the material to become brittle and allowing the masks to become extremely hot can cause them to become misshapen if they are not packed correctly.
For the most part, neoprene masks are pretty much indestructible.
Can wigs be attached to the masks?
Yes, wigs can be attached to the mask!
I usually sew a thermal plastic wig form made out of veriform to the mask and then attach the wig or hat to that.
How much do Custom Masks Cost?
Please email me either a description or an image of what you are interested in having made and I will email you back an estimate.
The cost per mask drops when more than one custom piece is being ordered at a time.
Ask for an estimate when requesting more than one custom piece at a time.
How much time does it take to get a custom mask made?
The time a project takes is dependant on the current production schedule and how many changes we need to make to the proposed sculptures before we arrive at exactly what you want.
It can take as little as a week and as long as a month.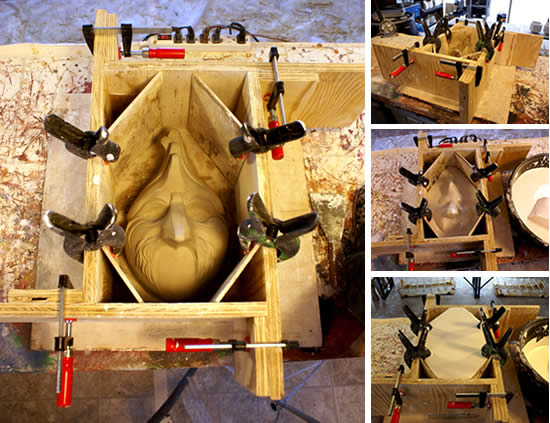 How does the custom process work?
You let me know what you are looking for either through a thorough character description or images of the character you would like to have created.
I sculpt the mask and then email you photos of the mask. We will then discuss any changes you would like to make. The changes get made and you receive again images of the mask. Once we have finalized the sculpture and you have given me the go ahead I will create a mold and make the mask.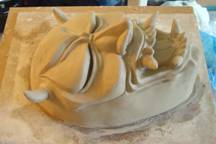 How do I pay for a custom mask?
I usually ask for half the cost of the project up front and then payment of the second half before the mask ships. Although, you are welcome to pay the entire cost up front.
Payments for custom work can be made by credit card, sending me a check, or bank draft in USD.
When making custom masks do you need a cast of my face?
No. I work from the following measurements:
Bridge of nose to bottom of upper lip
Bridge of nose to hairline
Hair line to base of chin
Pupil to pupil
Do you ship internationally?
Yes I do.
For an international order you need to provide me with your shipping address
Once I have the address I will calculate shipping charges and send you the total amount of the order
I generally do not accept purchase orders for international orders unless you are a school in Canada.
Do you accept Purchase Orders?
I do accept purchase orders for masks.
If you let me know what you are interested in, and I will email you an invoice for your purchasing department.
Here is information I will need when requesting a purchase order:

Please let me know if I must submit vouchers to a different address than the one I ship the masks to.
Who is responsible for notifying the purchasing department the product has arrived and that payment is due.
The contact person in the purchasing department and their phone number.
How much time it takes to get paid after receipt of the masks.
Do I have to turn around three times and spit while hopping up and down as I fill out the paper work in order to actually get paid.
Why should I buy from Theatre-Masks.com?
You are getting a professional grade product.
I guarantee that all masks will play.
The integrity of the sculpture and the quality of the masks are second to none.
I will work until you are completely satisfied with the masks you have ordered. You work hard for your money, budgets are tight and I respect that.
I make and ship hundreds of masks every year to satisfied clients.
My clients are made up of top producers and theatres in the country as well as the leading universities and training programs in The United States, Canada and Europe.
Why so expensive for custom masks?
The masks are not mass produced. Each one is created by hand just for you.
Mask prices and the custom price reflect:
The cost of professional grade materials.
Wear and tear on the tools and brushes that have to be replaced on a regular basis.
Disposable items that are used in the making of the mask.
Studio overhead (electricity, heat, rent, shelving and storage costs for the molds).
Technology costs.
At least three or more days of labor.
The over 20 years of experience I have as mask maker.
Do you keep masks in inventory?
I try to keep many masks in inventory. Please ask if you need something quickly. When I get busy the inventory is not always as complete as I would like.
Do you have an assistant?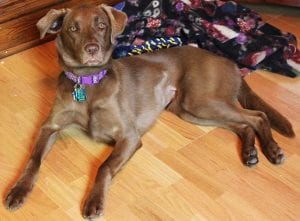 Who are the models behind the masks?
Michael Humpfry
Jaclyn Hennel
Tyler Dwiggins
Luke Fattorruso
Cole O'Beirne
Ben Summers
Hannah Drake
Nathan Stark
Laurel Hill
Michael Worrel
Ryan Krause
Elena Flores
Nick Rogers
Katie Stofko
JP Bechtell III
Michael Hargis
Tyler Sarkis
Luke Burris
Derrek Grabner
Shelby Putlak
Matt Roher
Gardy Gilbert
Ike Welhausen
Akili McDuffey
Jake Winter
Dakota Reed
Jonathan Becker
Ball State Acting Option Class of 2012
Ball State Acting Option Class of 2013
Levi Coy
Elio Sumpter
Joseph Soza
Who are the photographers who took your photos?
Jonathan Becker
Christopher Ash
Rachel Replogle
Various Others